SPAS will be hosting John Minos with Flight 1 From June 10 -June 13.
We will be having two Flight 1 Level 101 courses, Friday June 10 and June 11 at Skydive Saskatoon and a 201 and 202 course June 12 and 13 at Skydive South Sask.
To Register reach out to the SPAS BoD at bod@skydive.sk.ca before June 10th.
Time to dust off your canopies and get training. Annual provincial competition hosted by SPAS at Skydive South Sask this year. Auguest 20-21 2022.
Hope to see you all there
Sorry, we couldn't find any posts. Please try a different search.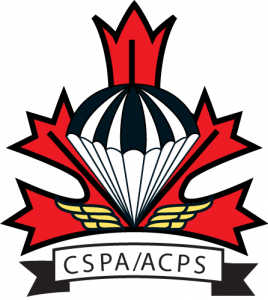 SPAS is pleased to announce we are putting on a Coach 2 course. Course will be taking place July 16,17,18 2021. Thank you to Skydive South Sask for offering to host the course. We currently have 3 members signed up for the course Sam M, Micheal C, Albert B. If you can come out to helpout help out with packing or anything else it would be greatly appreciated.
Good luck to our hopeful new Coach 2's
Hello Everyone,
The Sport Parachute Association of Saskatchewan is pleased to announce the annual provincial competition for the 2021 jumping season.
Attached below is all the information that should be needed including event details and registration instructions. You can also click here to register. This years competition will be hosted with Skydive Saskatoon at Richter Field Aerodrome. Should you have any questions please let the SPAS BoD know at bod@skydive.sk.ca.
If you are a student or know any students who would like to participate please forward them the information on the page.
Hope to see everyone in the sky.