Sorry, we couldn't find any posts. Please try a different search.
New SPAS webpage is launched May 2021. New website will be the host and official location for all SPAS documents, policies, bylaws, and funding information. The website will managed and updated by current board members and is also a forum for the skydive community in Saskatchewan. If you have something you would like to promote or get across to all SPAS membership, please drop the board a message and we can get it up on the webpage. New Solo or CoP? Send us a picture with your CSPA card, got some new gear we wanna see it to show it off, learned sit fly or head down transitions send us the video…. I think you get the idea. Come check it out. Content and layout will be updated as we see a ways to improve the site and where things should be housed so check back often.
Congrats to all the newest Coach 2 who took part and PASSED the course training.
Need a C2 for your Formation Skydiving endorsement? Make sure to reach out to Sam McDonald and Mike Cosgrove in Moose Jaw and Albert Broucher up in Saskatoon as they need some contacts to get certified.
Big thanks Skydive South Sask for hosting and to Phil Perry for making a trip over from Alberta to put on the course.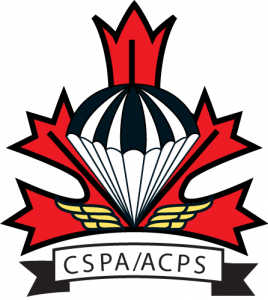 SPAS is pleased to announce we are putting on a Coach 2 course. Course will be taking place July 16,17,18 2021. Thank you to Skydive South Sask for offering to host the course. We currently have 3 members signed up for the course Sam M, Micheal C, Albert B. If you can come out to helpout help out with packing or anything else it would be greatly appreciated.
Good luck to our hopeful new Coach 2's
Hello Everyone,
The Sport Parachute Association of Saskatchewan is pleased to announce the annual provincial competition for the 2021 jumping season.
Attached below is all the information that should be needed including event details and registration instructions. You can also click here to register. This years competition will be hosted with Skydive Saskatoon at Richter Field Aerodrome. Should you have any questions please let the SPAS BoD know at bod@skydive.sk.ca.
If you are a student or know any students who would like to participate please forward them the information on the page.
Hope to see everyone in the sky.