Time to dust off your canopies and get training. Annual provincial competition hosted by SPAS at Skydive South Sask this year. Auguest 20-21 2022.
Hope to see you all there
SPAS AGM – April 26, 2022
6:30-8:30
Every member is welcome, to be eligible to vote you must have your CSPA membership along with a SPAS membership.
Sorry, we couldn't find any posts. Please try a different search.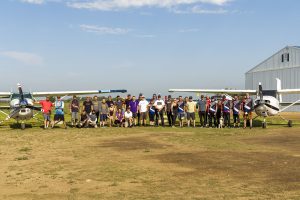 With that, the SPAS 2021 Provincial Competition of comes to a close. Good times where had, new CoP's met. Personal Best made, results are listed below.
3 Way (Camera)
Gold –
Ken Adamson, Brad Schumacher, Terry Dopson – Albert Boucher video
Silver –
Sam MacDonald, Craig MacDonald, Ridge Tendler – Sheldon Driedger video
Bronze –
Sheldon Driedger, Logan Minto, Chad Mehl – Craig MacDonald video
2 Way VFS
Gold –
Sam MacDonald, Craig MacDonald
Silver –
Logan Minto, Ridge Tendler
Student Accuracy
Gold – Carmen Kingsbury
Silver – Matt Fletcher
Bronze – Peter Mendoza
Regular Accuracy
Gold – Mark Ehrmantraut
Silver – Albert Boucher
Bronze – Sheldon Driedger
Style Series
Gold – Luke Unger
Silver – Brad Schumacher
Bronze – Michael Frolek
Congrats to all the newest Coach 2 who took part and PASSED the course training.
Need a C2 for your Formation Skydiving endorsement? Make sure to reach out to Sam McDonald and Mike Cosgrove in Moose Jaw and Albert Broucher up in Saskatoon as they need some contacts to get certified.
Big thanks Skydive South Sask for hosting and to Phil Perry for making a trip over from Alberta to put on the course.